Welcome to the devil's cave
Once upon a time the devil stirred up things in this vineyard and, as a result, created the best wine in the world.
In the same place we can now warm things up for you and also wish you a warm welcome! In our "Hot Stone" wellness and sauna area you can experience heat and ice, fire and water, relaxation and well-being.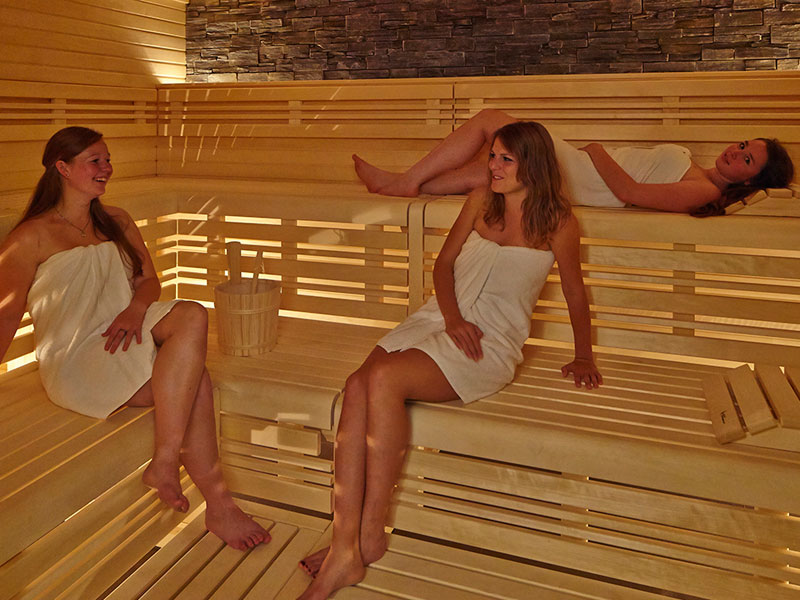 Sweat in our Moselle slate sauna at a temperature of 90°.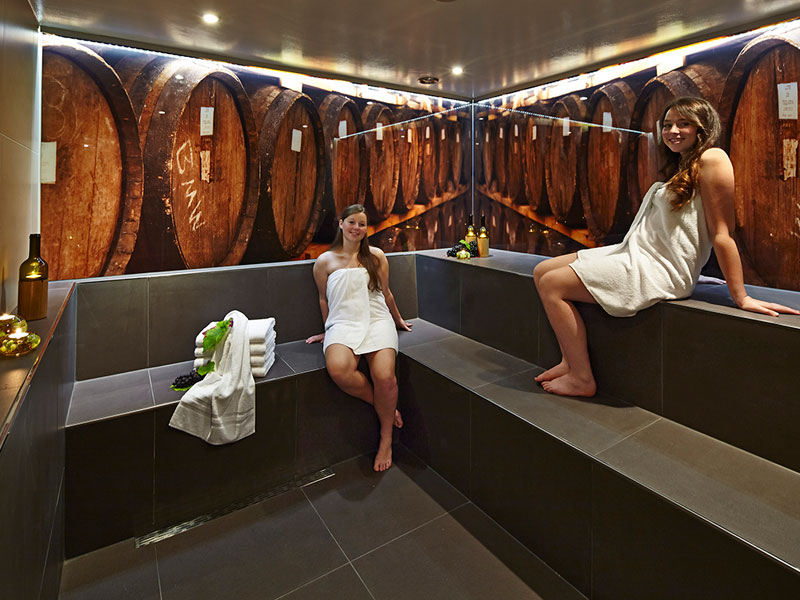 In our wine cellar we raise steam in an orderly manner. Feel the scent of the vines on your skin.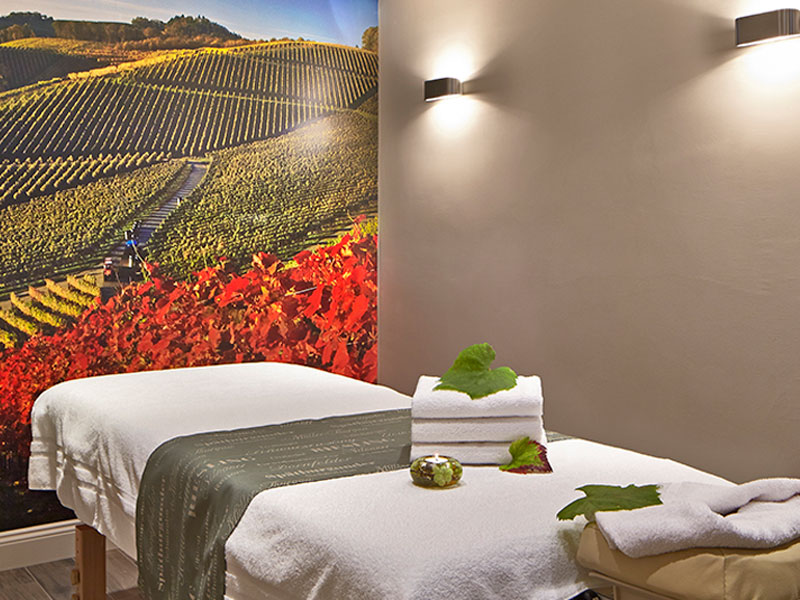 Soothing massage, relaxation and beauty applications for your body.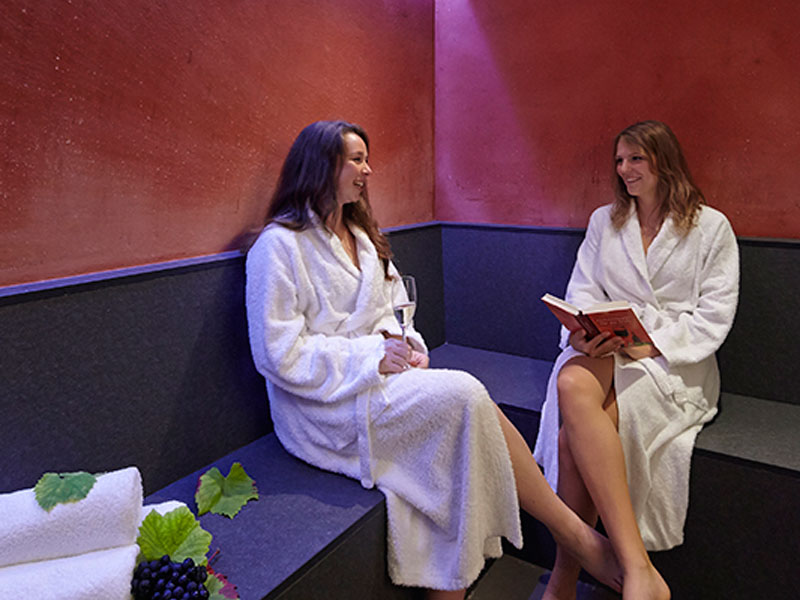 In the warmth of the Tecaldarium refuel yourself with soothing heat.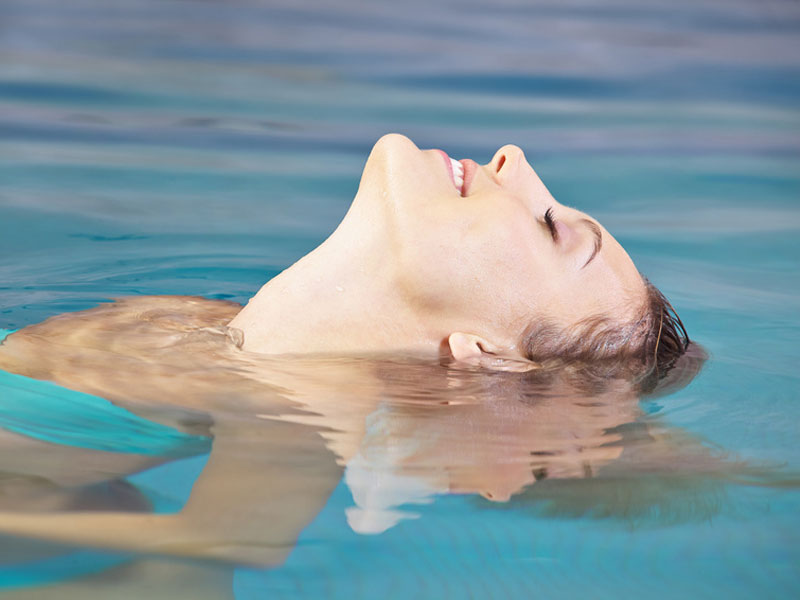 Follow your own path with a view of the vineyards and experience a unique feeling.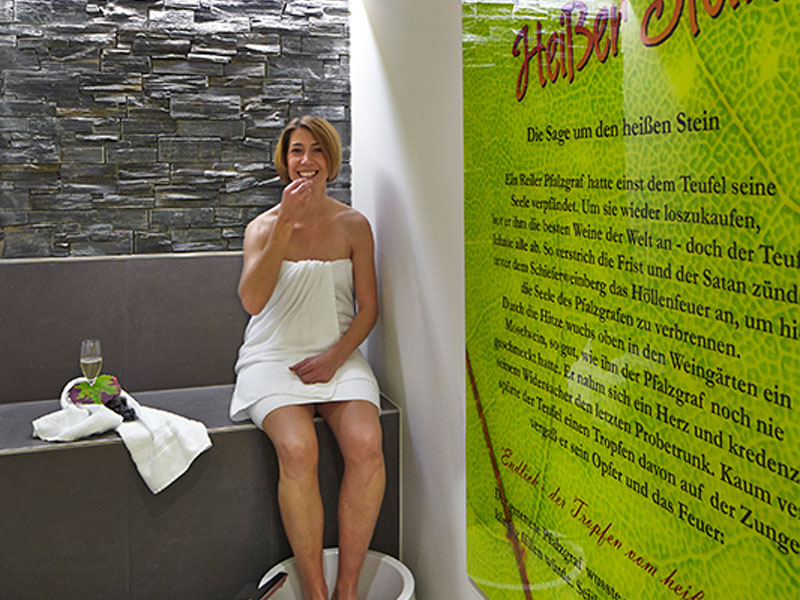 The foot bath provides wellness for the feet as well as for the circulation. Take a seat!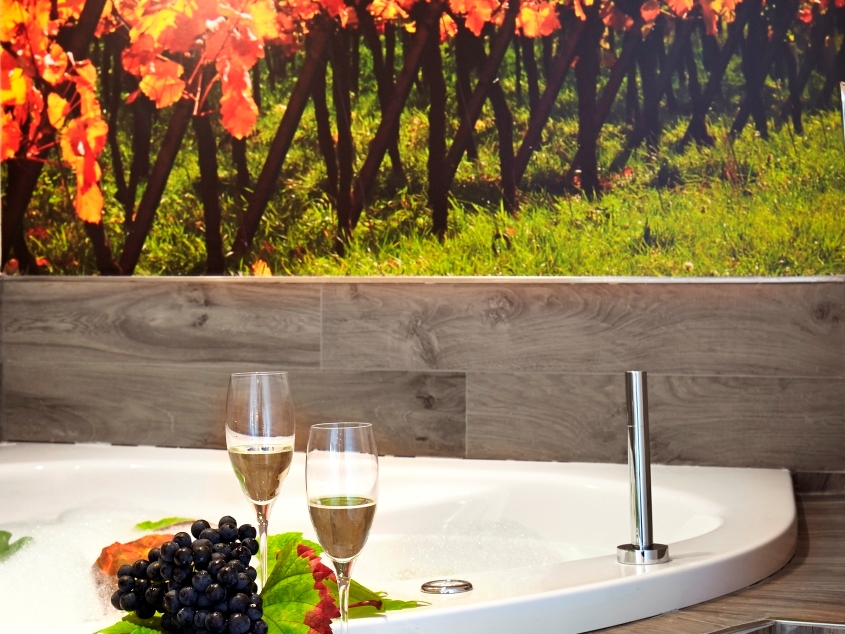 A bath in the WeinBerg Hotel is a real delight on cold days or after a hike.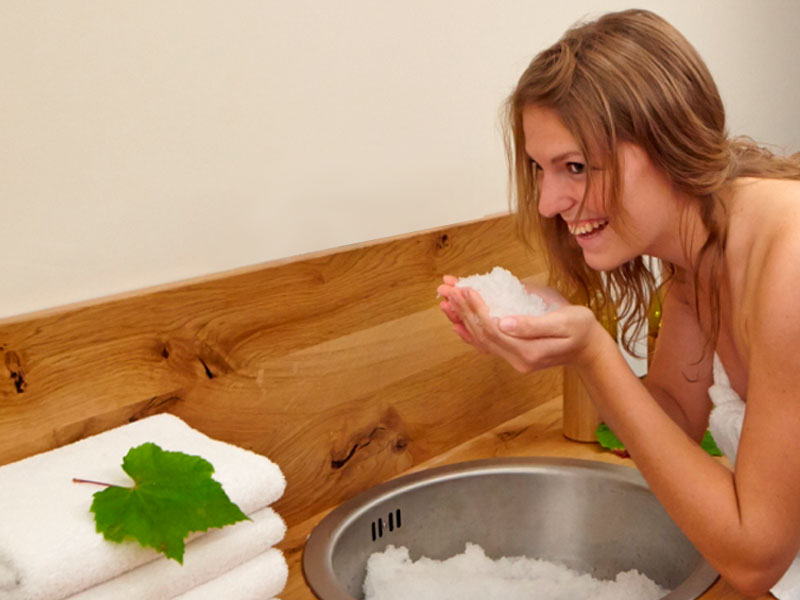 Heat and ice – a healthy and revitalizing mixture for every visitor to the sauna.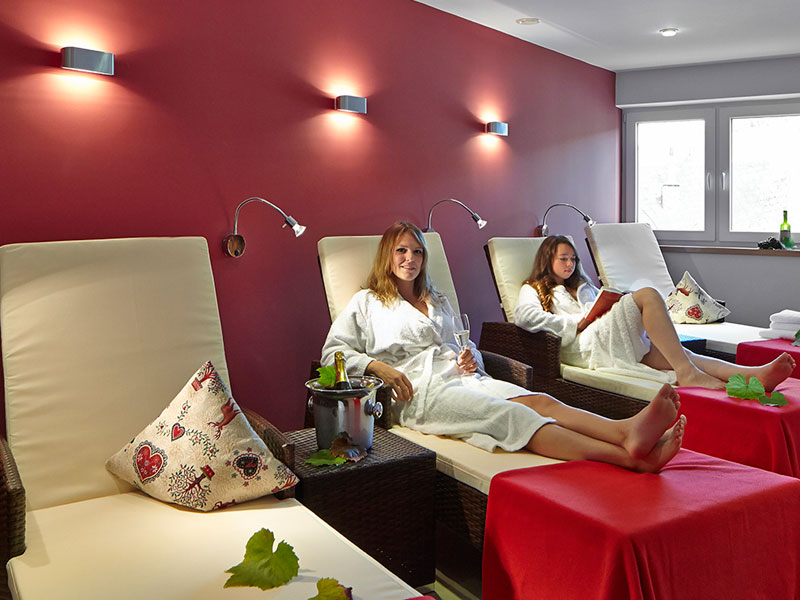 Our Grape Harvest Room "Weinlese-Raum" is a great place to relax and read a book.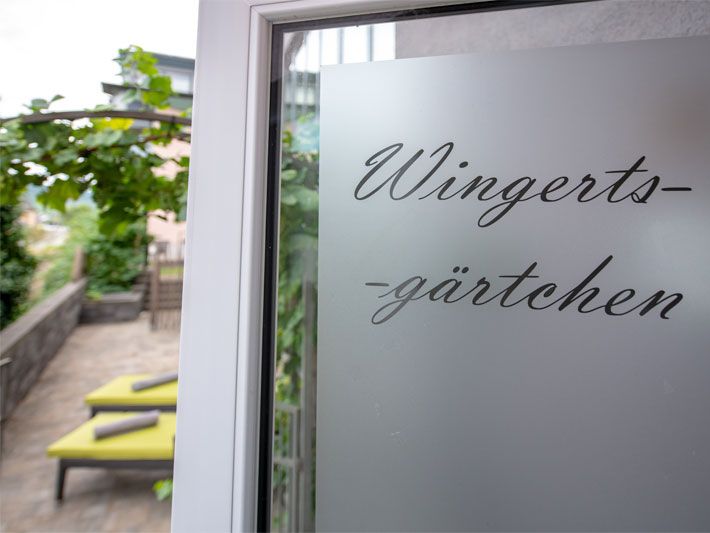 You can enjoy lots of fresh air and gorgeous views in our Vineyard Garden "Wingertsgärtchen".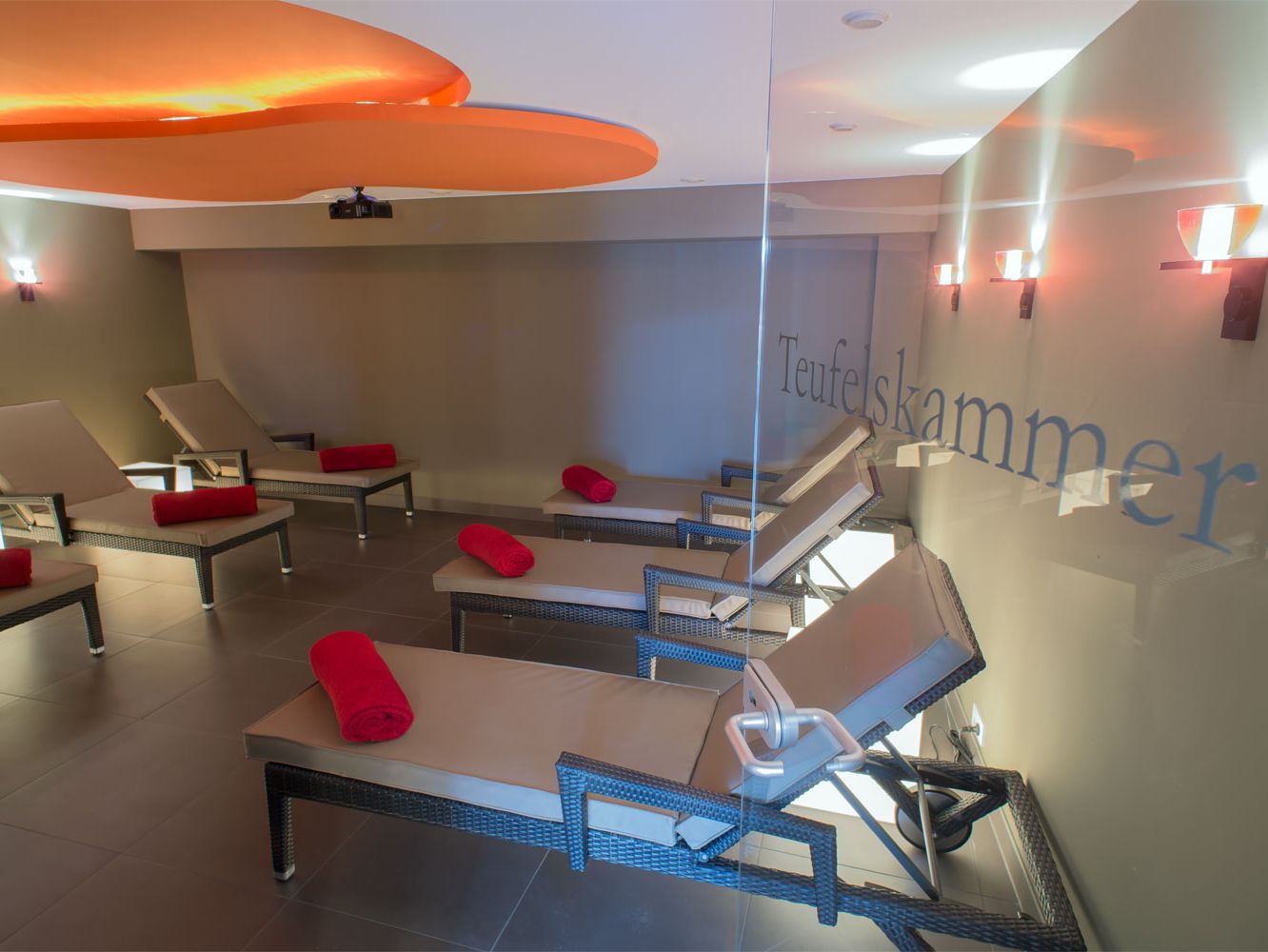 Between spa sessions, take it easy in the Devil's Chamber "Teufelskammer".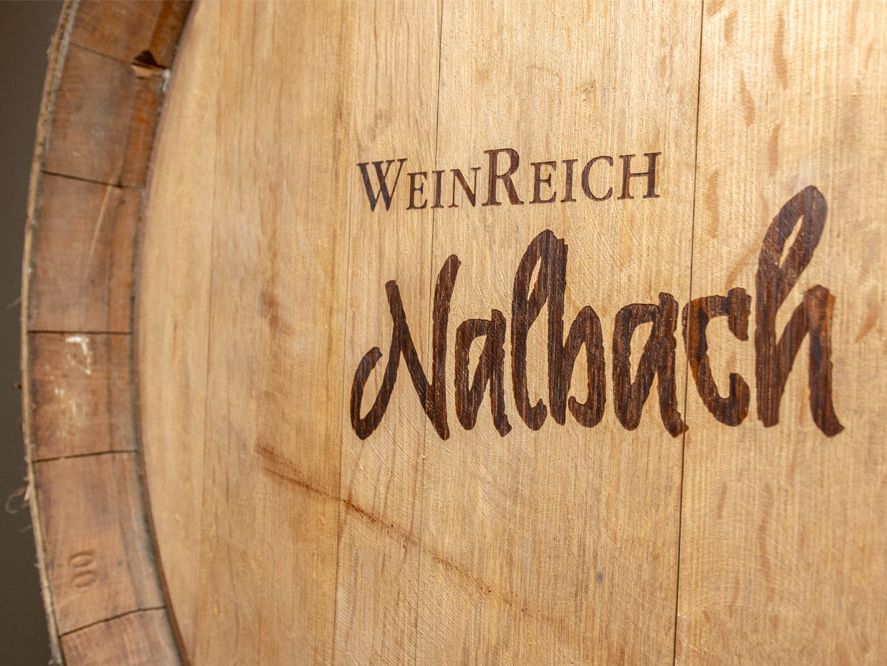 We wish you a wonderfully relaxing spa experience with us!