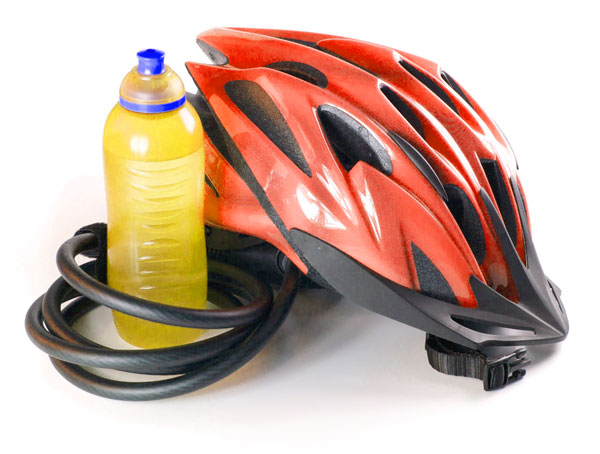 Cycling on the Moselle –
for sporty and casual cyclists
A bike is a great way to explore the Moselle region with Reil, Bernkastel, and Traben-Trabach. Whether by mountain bike, racing bike, e-bike or just a regular bike, whether you'd like to climb the steep vineyards or take a relaxing ride on the flat Moselle bike trails. From long-distance routes to winding loop trails – there are attractive routes and bike paths for every preference. And those who don't feel like cycling back can leisurely return to the hotel by boat or train.

Our services for cyclists: We offer covered bike parking and rent e-bikes; there is also a bike-hire shop in the direct vicinity.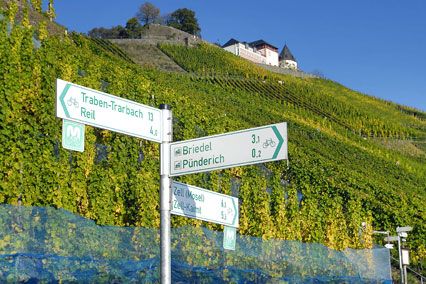 LONG-DISTANCE CYCLE ROUTES
The 275-kilometre-long premium Moselle cycle route from France to Koblenz passes Reil.

Moselle cycle route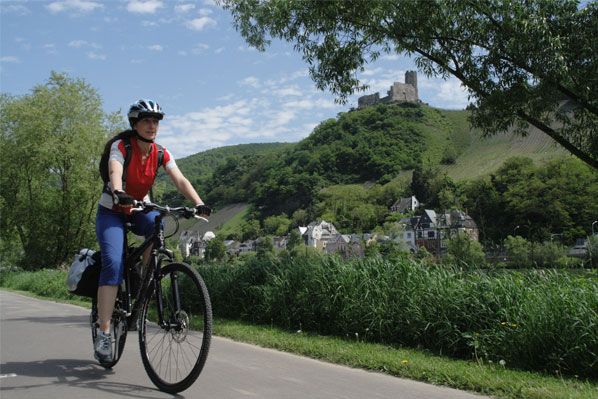 MOSELLE CYCLE ROUTES
The Ruwer-Hochwald or Maare-Moselle cycle routes, for example, take you along old railway lines and rivers.
Moselle cycle routes