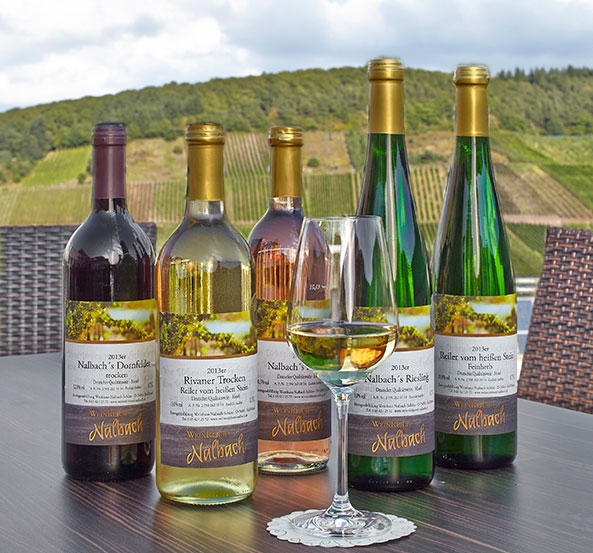 Taste the wines from the Reil area
Wine tasting in our rustic wine cellar is a much-loved and sought-after activity, eventfully overseen by our cellar master and senior chef. We offer a wine tasting voucher to the value of 8.00 euro per person to all of our guests who book a stay lasting several days.

Relaxing wine tasting at home?
Light, fruity, fleshy, harmonious... How do you best like your wine?
For all of those who are not yet sure, we have put together a 12-bottle package filled with sumptuous wine and sparkling champagne - a selection of our best products.